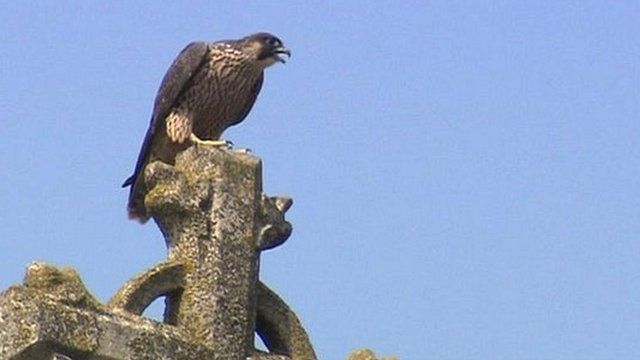 Video
Peregrine falcons attack buzzard in Exeter
St Michael and All Angels church in Mount Dinham, Exeter, is home to a family of peregrine falcons.
After breeding this year, three young birds fledged successfully and are now practicing flying and hunting in the sky.
But the two parents are still protective and have been defending their territory from other birds.
Presenter Nick Baker witnessed the adult pair launch a co-ordinated attack on a buzzard in a rare example of this territorial display caught on camera.
Urban Jungle is broadcast on Thursday, 1 August at 19:00 BST on BBC One South West and nationwide on the iPlayer for seven days thereafter.
Go to next video: Badger boom in urban Gosport