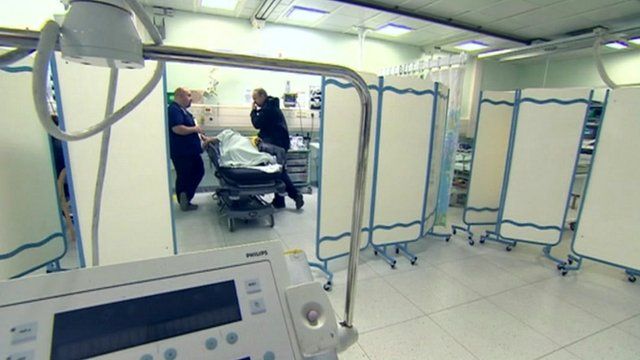 Video
Inside Gateshead's Queen Elizabeth A&E department
Inside Out has spent a day in the A&E department at Queen Elizabeth Hospital in Gateshead and hears from staff working under pressure.
Presenter Chris Jackson asks Dr Bob Jarman why so many more of us are heading to emergency centres.
Dr Jarman believes that the number of patients coming in at all times of the day and the complexity of their conditions has increased in recent years.
He points to the increasing number of elderly patients and the number of alcohol related cases being seen.
Inside Out North East and Cumbria is broadcast on Monday, 16 September at 19:30 BST on BBC One and for seven days thereafter nationwide on the iPlayer.