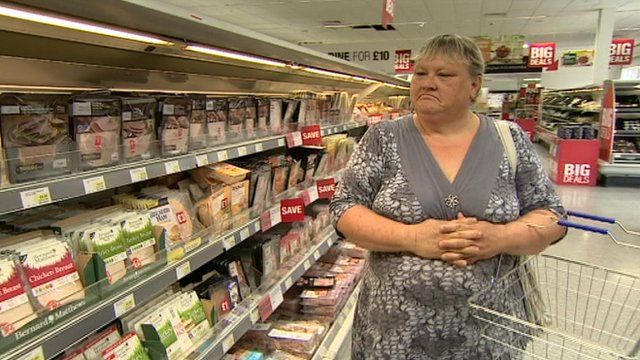 Video
Managing food shopping can help cash-strapped families
Many families have found their budgets under pressure as the economic climate hits wages and wallets.
In the UK food prices have risen 12% in real terms over the past five years and last year the average household weekly spend on food was £54.80.
So how can cash-strapped households save money on essential groceries at the supermarket?
Inside Out meets Tina Jefferies, a single mother of seven children from Telford, who has mastered the art of shopping for less by careful management of what she spends on family meals.
She challenges Claire Bache from Birmingham, another single mother of seven, to reduce her weekly food expenditure and produce a meal for her family for £5.
Inside Out is broadcast on Monday, 23 September on BBC One West Midlands at 19:30 BST and nationwide for seven days thereafter on the iPlayer.