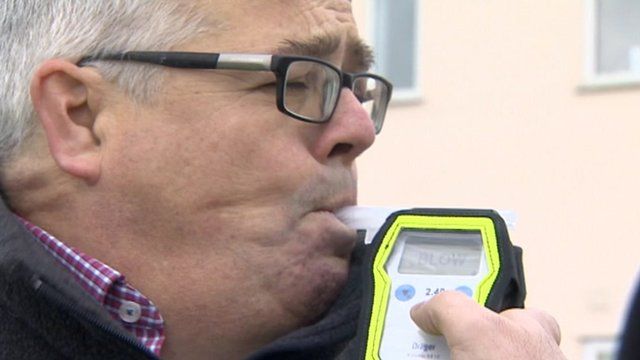 Video
Drunk driving lesson at launch of Christmas campaign
Reporter Mike Liggins downed a couple of glasses of wine, and then a couple more, right under the noses of senior police officers to find out just what effect alcohol had on his skills as a driver.
He got behind the wheel of a Lotus Evora at the Hethel test track in Norfolk with Insp Chris Spinks as his passenger, at the launch of the annual crackdown on drink driving by six police forces in eastern England.
For years the number of deaths linked to drinking and driving had been falling until last year, when it went up. Across the UK nearly 300 people were killed and more than 1,200 were seriously injured in drink-related accidents.
Go to next video: How long is a drinker over the limit?