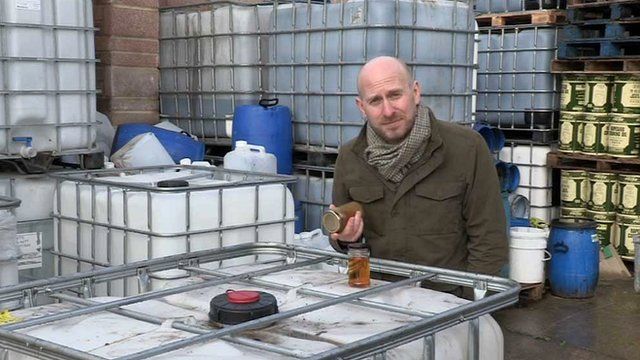 Video
The secret world of the cooking oil thieves
Britain's love of fast foods means there is a lot of used cooking oil to dispose of from takeaways and restaurants.
Cooking oil is a valuable commodity for making biodiesel which can be used to run any diesel car but there is a limit to how much individuals can make for their own use.
Last year at least 25,000 tonnes of waste cooking oil was stolen across the country, with a large proportion being converted into illegal biodiesel for the black market.
Inside Out reveals the secret world of the cooking oil thieves, caught stealing on CCTV cameras at two restaurants in West Sussex.
Presenter Jon Cuthill also speaks to Adam Baisley from Olleco, a legitimate company dealing with waste cooking oil in Southampton, whose work is being undercut by the thieves.
Inside Out is on Monday, 10 February on BBC One South at 19:30 GMT and nationwide for seven days thereafter on the iPlayer.