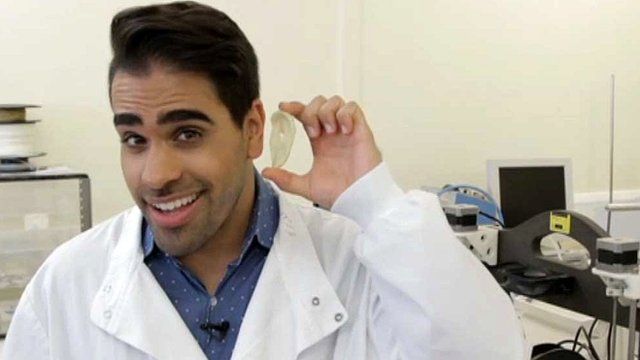 Video
Making 3D printed ears for disfigured children
Five years ago, few people had heard of 3D printing, but now computer generated images are being used to create body parts.
Scientists at University College London are using 3D printing to create ears to be implanted onto children with severe disfigurements in the first clinical trial of its kind.
The scientific team has been testing the process by implanting a 3D ear on a rat. The operation filmed by BBC Inside Out is a major medical breakthrough and could radically change organ transplants.
The next stage is to trial the operation in India where there are already a dozen children ready to undergo the surgery in Mumbai. There is a desperate need for this type of facial reconstruction in India.
Dr Ranj Singh follows the groundbreaking work being developed in London.
BBC Inside Out London is on BBC One on Monday, 6 October at 19:30 BST and nationwide on the iPlayer for seven days thereafter.