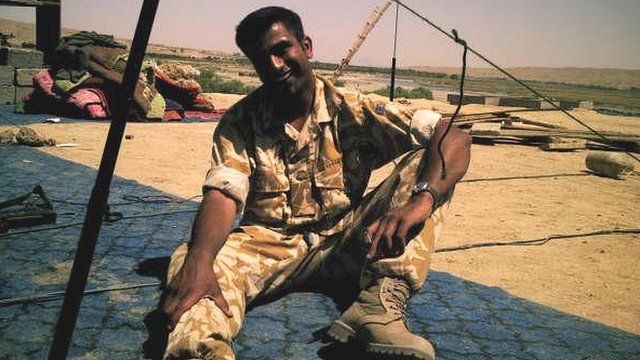 Video
The challenges faced by Muslim soldiers in Afghanistan
BBC Inside Out looks at the experiences of Muslim soldiers fighting for Britain in Afghanistan.
British Muslims who served in Afghanistan say the conflict was not a war against Islam.
There are about 700 Muslims serving in the British armed services but they are rarely heard from or seen, largely due to hostility from extremists within their own community.
But now they have spoken to BBC Inside Out about why they fought for Britain against an enemy of the same faith.
Asian Network reporter Poonam Taneja spoke to Imam Asim Hafiz, who has worked with the armed forces, and Captain Naveed Muhammad about the moral dilemmas facing Muslim soldiers.
She also talked to the family of Corporal Jabron Hashmi, the only British Muslim soldier killed in Afghanistan, and asked if his sacrifice was worth it.
Inside Out: Afghanistan Special is broadcast on BBC One West Midlands and East Midlands on Monday, 27 October at 19:30 GMT and nationwide for 30 days thereafter on the iPlayer.