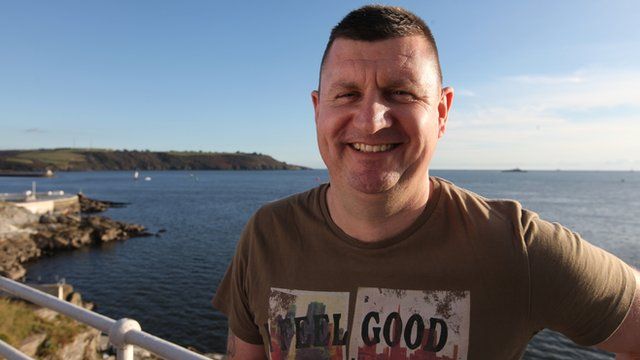 Video
Injured serviceman's Afghanistan diary
BBC Inside Out finds out how one injured serviceman who served in Afghanistan has been piecing together the story of his remarkable survival.
After being blown up by a roadside IED in Helmand province, Sgt 'Baz' Barrett's chances of survival were thought to be slim, but he survived against the odds.
Three months of his life during his hospitalisation remain a complete blank.
After a lengthy period of rehabilitation, he is now looking at rebuilding his life. Recently, he met with Falklands War veteran, Simon Weston, to talk about facing the future once he leaves the Army.
Baz, who is based with the Royal Marines in Devon, has been trying to piece together what happened when he was wounded with the help of a diary compiled by the Army.
Inside Out joined him as he read the diary for the first time following his life-threatening injuries.
Inside Out: Afghanistan Special is broadcast on BBC One South West on Monday, 27 October at 19:30 GMT and nationwide for 30 days thereafter on the iPlayer.