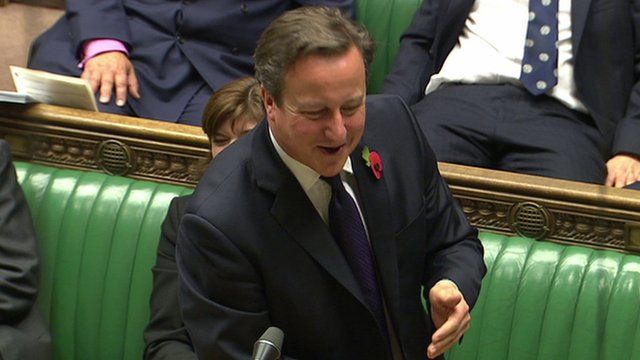 Video
David Cameron reacts to Leeds jogger encounter
David Cameron has made light of a security alert in Leeds, caused by a jogger who appeared to run into him.
Dean Balboa Farley, who is a keen runner, was arrested after he allegedly collided with Mr Cameron's as he left the city's Civic Hall in Leeds.
The prime minister was quickly driven away from the scene after the encounter, which is the subject of a police review.
Mr Cameron told the House of Commons: "I was speaking to a group of city leaders... John Prescott was in the room. As I left I the room I thought the moment of maximum danger had probably passed. Clearly that wasn't the case."
Go to next video: PM heckled at Olympic Park