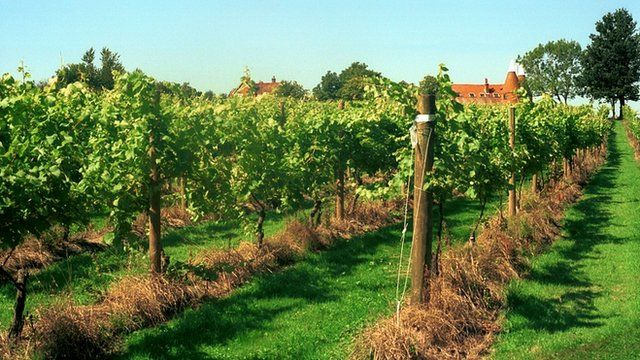 Video
Why southern England is enjoying a wine renaissance
BBC Inside Out discovers why southern England is enjoying a wine renaissance with an explosion in wine production.
Over the last year commercial vineyards in England increased by 50% to a total of 135. Some experts are predicting that 2014 could be the best year ever for English wine.
With English wines winning prestigious awards and investment pouring into the industry, reporter Natalie Graham looks at what has led to the boom.
She talks to wine experts who cite better expertise in viticulture, the quality of the grapes and climate change.
Inside Out also visits Mark Driver, the owner of Rathfinny vineyard in East Sussex, who believes England could start out-competing French champagne.
Inside Out is broadcast on BBC One South East at 19:30 GMT on Monday, 10 November and nationwide on the iPlayer for 30 days thereafter.