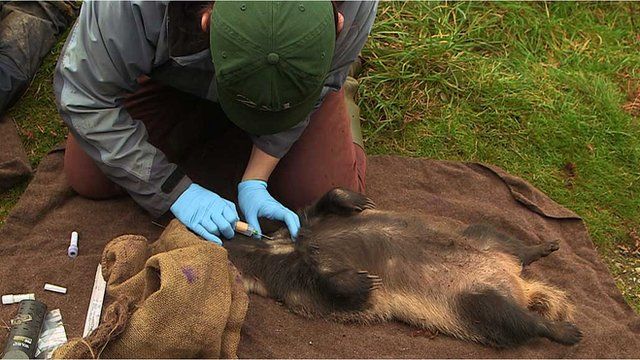 Video
How do you vaccinate a badger?
BBC Inside Out follows the badger vaccination team in west Cornwall as they test whether vaccination could be an effective alternative to culling.
It is hoped the controversial vaccination scheme will halt the spread of bovine TB from hotspot areas in the south west of England.
The scheme is a huge challenge and some opponents including farmers believe culling is still the only practical answer.
Professor Rosie Woodroffe and her team believe it will be at least five years before they can be sure if vaccination is part of the answer to the bovine TB problem.
Inside Out is broadcast on BBC One South West on Monday, 19 January at 19:30 GMT and nationwide for 30 days thereafter on the iPlayer.