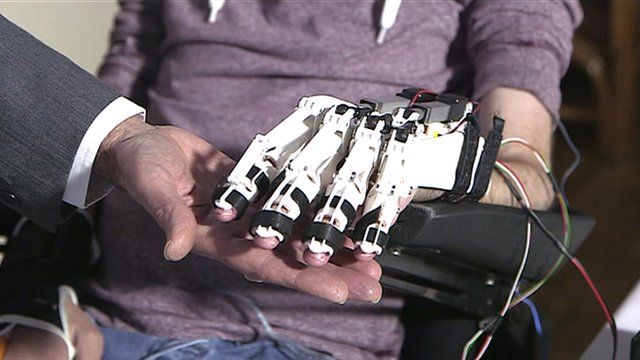 Video
Bionic breakthrough for paralysed patients
BBC Inside Out reports on the bionic breakthrough which gives new hope to people who have been paralysed.
British pioneer Professor Roland Burns and his team from Plymouth are leading the world in the field of specialist prosthetics for quadriplegics.
They have been working with 27-year-old Dom Lovett who was paralysed from the chest down following an accident. He has very limited movement in his arms and has no use of his hands.
Inside Out joined Professor Burns as he fitted Dom with his new 'bionic hand' which converts electrical signals in the neck to power one hand.
Inside Out is broadcast on BBC One in the South West and West Midlands at 19:30 GMT on Monday, 2 February. It is also available nationwide for 30 days thereafter on the iPlayer.