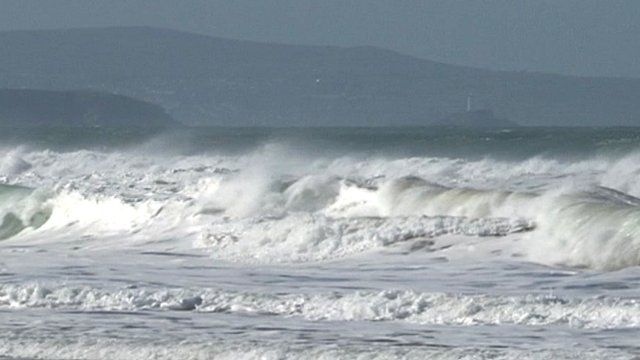 Video
Surviving a deadly rip current
BBC Inside Out's Jemma Woodman learns how to survive a deadly rip current and meets experts and lifeguards who offer tips on avoiding them.
In the last eight years nearly 17,000 people have been rescued from rip currents on beaches in the UK.
Last year three people died at a beach notorious for rip currents on the north coast of Cornwall, just after lifeguard cover ended for the season.
Rip currents are the fast moving water that flows in channels between sandbanks on a beach and along headlands.
Jemma also meets Jeffi and Warren Grant from Devon who tell the story of how they survived a rip on their honeymoon after being swept out to sea.
Inside Out is broadcast on BBC One South West on Monday, 23 March at 19:30 GMT and nationwide on the iPlayer for 30 days thereafter.