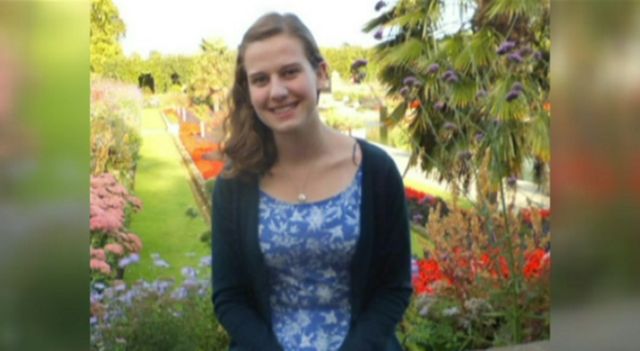 Video
Keele University criticised by family after 'rape' death
A university has been criticised by the family of a student who is believed to have taken her own life after alleging she had been raped by a fellow undergraduate.
Hannah Stubbs, 22, was found dead at her parents' home at the end of August. She had been studying at Keele University.
Her aunt, the Reverend Sally Smith, said if things had been dealt with differently, Hannah could still be alive.
In a statement the university said: "The welfare and wellbeing of our students are a priority for the university and we provided support throughout this case."
Staffordshire Police said they had been investigating the rape allegation. A spokesman said: "A suspect was questioned by detectives and a file was compiled for consideration by the Crown Prosecution Service for a charging decision. A report on the circumstances of Hannah's death will be made for Her Majesty's Coroner."