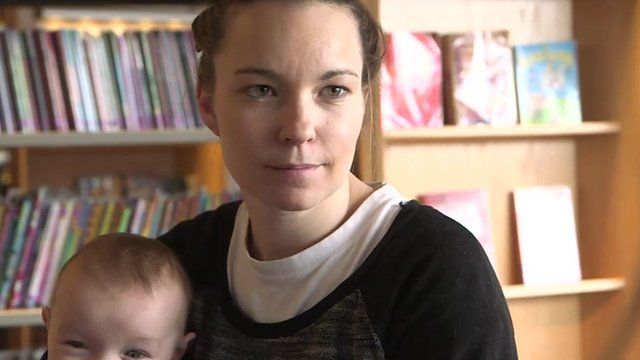 Video
One London woman on the challenges of being a mother and body confidence
BBC producer Tammi Walker and Evening Standard columnist Rosamund Urwin are at the Canada Water Library in London to find out what gives mothers confidence.
On International Women's Day, Sonia speaks to the BBC holding her son Theodore as she watches over her young daughter playing after Baby Rhyme Time, a half-hour get-together aimed at developing children's listening and learning skills.
She says that confidence comes when people have a "strong sense" of identity and purpose.
But becoming a mother can present a challenge as it can affect your body image and position in the workplace, she adds.