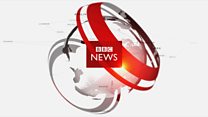 Video
Craigslist crimes
Secret filming shows how an undercover BBC reporter was able to buy Class A drugs listed on the website Craigslist.
Jonathan Gibson bought cocaine from a dealer in Derby, illegal cigarettes from men in Corby and Carlisle, and was offered a stolen passport from a man in Chatham, Kent.
Such items are supposedly prohibited from being offered in classified advertisements on the site. Management at Craigslist was contacted by the BBC but has declined to comment.
See this story in full on BBC Inside Out West Midlands at 19:30 BST on BBC One on Monday 23 October, or via iPlayer for 30 days afterwards.
This video has been optimised for mobile viewing on the BBC News app. The BBC News app is available from the Apple App Store for iPhone and Google Play Store for Android.