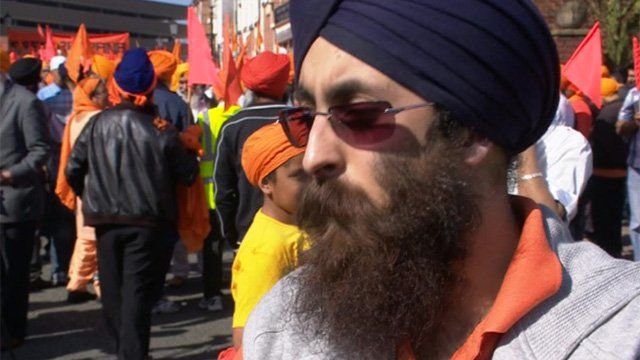 Video
March against Indian execution
About 1,000 people protested in Birmingham on Wednesday against an execution scheduled to take place in India.
Balwant Singh Rajoana was due to be hanged on Saturday for his part in the 1995 assassination of Punjab's Chief Minister Beant Singh.
An Indian home ministry spokesperson said the execution would be stayed while the country's president considered an appeal from the Punjab state government.
Rajoana was sentenced in 2007, but on Tuesday a court in Chandigarh ruled that he should be executed on 31 March, prompting widespread protests.
About 200 people marched from the Baba Deep Singh Gurdwara in the Handsworth area of Birmingham to the Indian Consulate in the Jewellery Quarter.
They were joined by about 800 others in a demonstration, organised by the city's Sikh community.