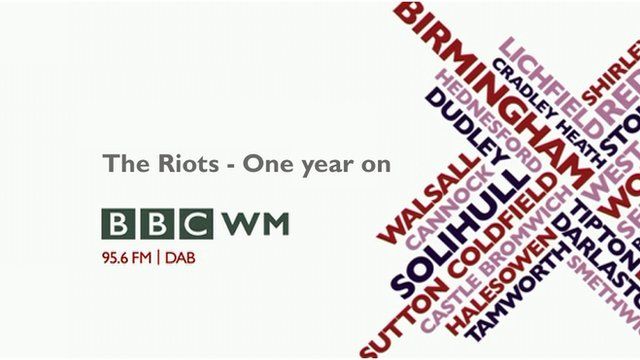 Video
Live BBC WM debate for riots anniversary
Twelve months after the worst riots the West Midlands has seen in decades, BBC WM is holding a live debate at The Public in West Bromwich at 1900 BST on Sunday.
The event will be hosted by Adrian Goldberg with a panel including John Hemming, Liberal Democrat MP for Birmingham Yardley; Michelle White, of Carving Careers; Ahmed Bosan, of Sandwell Youth Council; Kirk Dawes, director of the Transformation Centre in Birmingham; and the Assistant Chief Constable of West Midlands Police, Gary Forsyth.
During the special one-hour programme, the panel and audience will examine the causes of the riots, the lessons learnt and what can be done to prevent the scenes witnessed across the West Midlands last summer being repeated again.