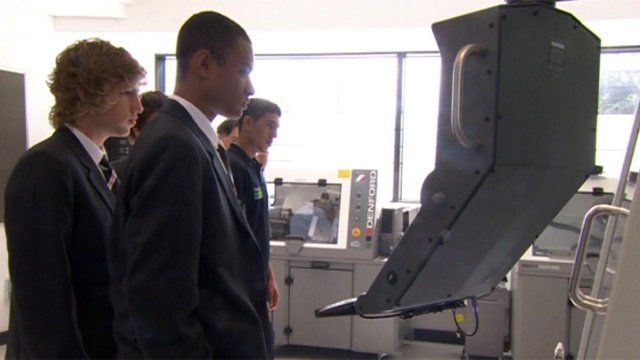 Video
Aston University Engineering Academy opens
A £16m engineering and science academy has opened at Aston University in Birmingham.
One of the first of its kind in the country, the university said it would train the next generation of engineers and help drive the economy.
Based at Birmingham Science Park, Aston University said the new academy would also draw upon the expertise of local manufacturers such as Jaguar land Rover and Rolls Royce.
The students, aged 14 to 19 years olds, will study engineering or science courses alongside core subjects such as English and maths.