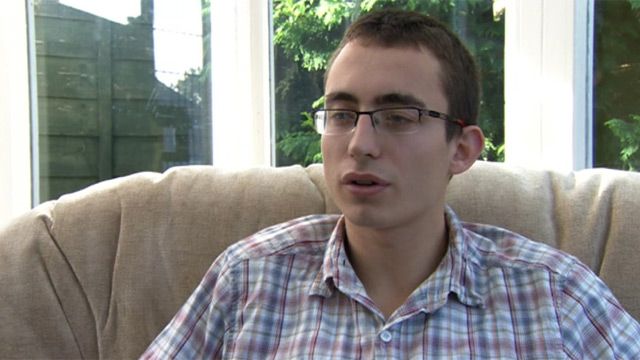 Video
YMCA seeks volunteers to help homeless young people
A three-year trial to place homeless young people in the West Midlands with volunteer hosts is being extended by charity YMCA.
About 100 young people aged 16 to 25 have been offered temporary accommodation in the Sandwell area under the charity's Open Door scheme.
Some 30 people in the area have offered rooms for anything from one night to two years.
The charity has appealed for more volunteers to come forward as it rolls out the project across the Black Country.
Steven Crisp, 18, found himself homeless after his parents spilt up. He said living with a family was a big improvement on sleeping in a hostel.