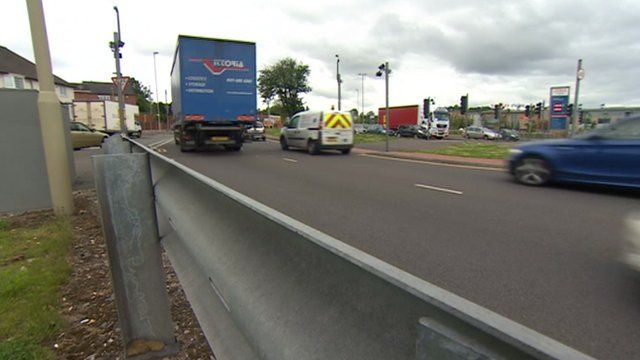 Video
Call to revert back to Burnt Tree roundabout
A campaign has started to return a notorious Black Country bottleneck back to the way it was - two years after £12m of work was carried out to convert it from a roundabout.
Traffic lights were installed at the Burnt Tree junction to try to reduce congestion for traffic between Birmingham and Wolverhampton.
However, some people living and working nearby say the move has made matters worse in the area.
Local businessman Gaz Khan said the best option would have been for a flyover in the area and said having traffic lights there did not work.
But Dudley councillor Khurshid Ahmed said queues at the junction were now smaller than they were when the roundabout was in place.