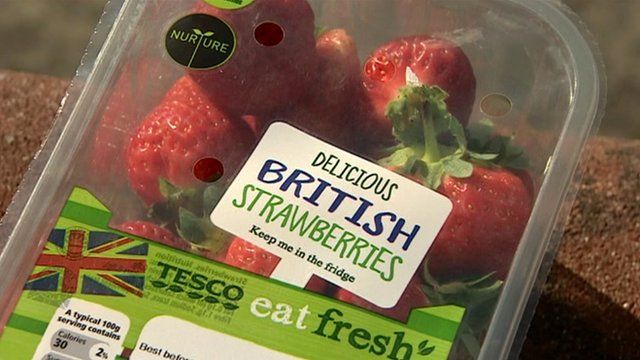 Video
Tesco fined £300,000 for Birmingham strawberry deal
The supermarket chain Tesco was fined £300,000 on Monday after admitting misleading the public over a "half price" offer on strawberries.
The prosecution was brought by Birmingham City Council after it received a complaint from a customer of the store in Sheldon.
Fining the company, the judge said the offer "was not a genuine bargain, but was false and misleading" and "the effect was that thousands of customers were misled."
Birmingham City Council Trading Standards officer Sajeela Naseer said the woman that spotted the misleading offer was "a very tenacious lady".
The company apologised and said staff had been given extra training and reminded on pricing policies.