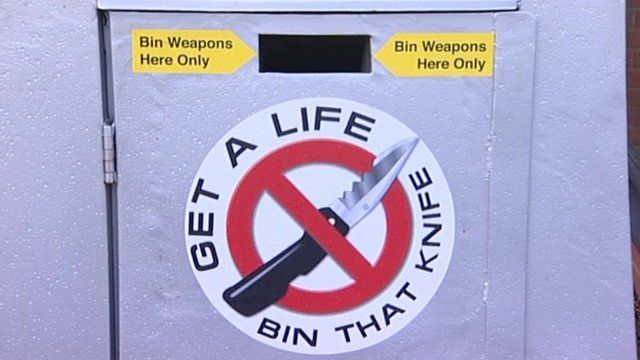 Video
Joshua Ribera mum 'disappointed' by anti-knife campaign
The mother of a promising young rapper who was stabbed and killed in Birmingham last September says she is "disappointed" not to be included in a knife surrender in the city.
The stabbing of Joshua Ribera, 18, known as Depzman, shocked his fans and his mum, Alison Cope, had hoped her son's profile would raise awareness of the campaign.
"The amount of people who care that he's not here could have helped reach out to all of those people but they have chosen not to [use that] and I find that incredibly frustrating," she said.
The Police and Crime Commissioner Bob Jones said he hoped they could they could use Ms Cope in the campaign in the future.
Peter Wilson spoke to them both.
Go to next video: Teen rapper inspires knife surrender