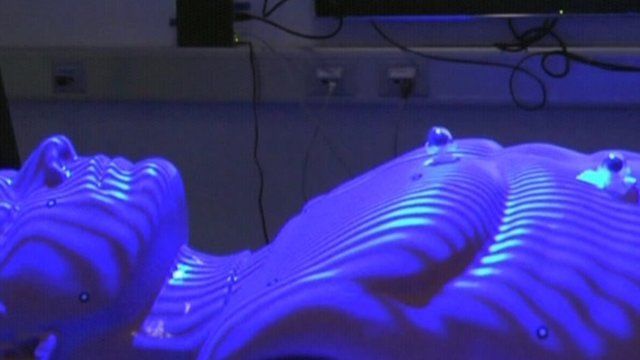 Video
Free digital autopsies introduced in Sandwell from November
Digital autopsies will be offered free of charge in the West Midlands from next month.
Sandwell Council is working with Malaysian medical firm iGene in a project which will see 3D scanners being used to determine cause of death without opening up a body.
Professor Peter Gaines, from iGene, said he felt most people would like to find a cause of death without disturbing the body.
Shamsur Rehman, the uncle of Zia Ur Rehman who died suddenly four years ago in Birmingham, said he welcomed the process as the Muslim and Jewish faiths stress non-violation of the body and quick burial.
Typically, families have paid £500 plus VAT for a digital autopsy but the authority said it would fund them.
Zafar Siddiqui, senior Black Country coroner, said the autopsies were open to everyone.
Rabbi Shmuel Arkush said the Jewish community was also hoping to bring a second digital autopsy centre to the region.
The process will be introduced at Sandwell Valley Crematorium from 24 November.
Go to next video: Digital autopsies launched in UK