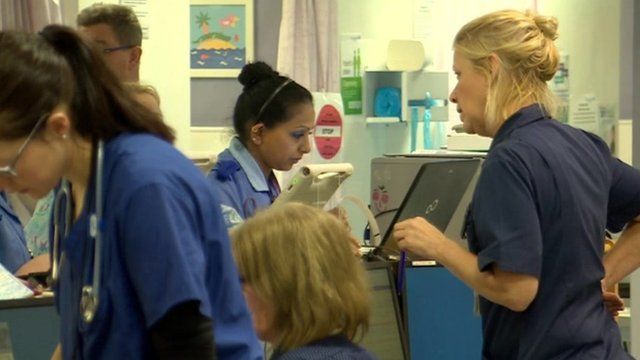 Video
Russells Hall Hospital A&E 'like a war zone'
Dudley's Russells Hall Hospital emergency unit "feels like a war zone", according to its clinical director.
The hospital is the only one in the West Midlands to meet national A&E targets over the last three months, but said it was likely to miss those if the current level of demand continued.
Last week it treated more than 96% of patients within four hours, making it the fifth best performing A&E in England.
Last month, Russells Halls Hospital, run by the Dudley Group NHS Trust, said 3,089 ambulances visited its A&E, compared with an average of 2,600 a month.
Clinical director Jo Taylor said it was only coping by using as many staff as possible to take pressure off the emergency unit.