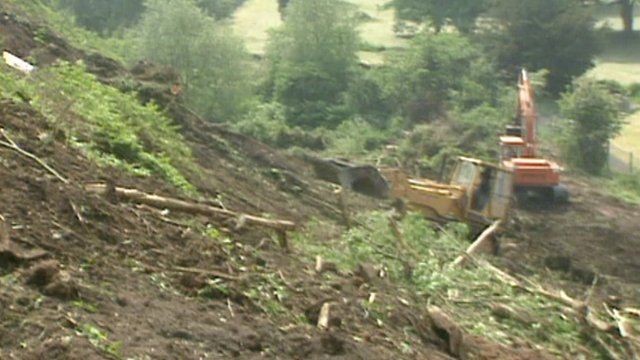 Video
Residents reflect on Royate Hill Nature Reserve
A nature reserve in east Bristol, which was once the scene of a battle between residents and developers, marks its 20th year.
Although the site at Royate Hill was saved from development following a public inquiry in 1991 it was bulldozed early on a spring bank holiday in 1992.
Despite protesters arriving on site within minutes it was not possible to halt the contractors until a judge issued a stop notice later in the day.
In 1995 the then Avon County Council was allowed to obtain the land under a compulsory purchase order and declared it a nature reserve.
Two decades on the site remains a nature reserve and some of the protesters returned to see the legacy of their actions.
If you are interested in finding out more about the history of your area you can do so on the BBC's Great British Story website. Bristol features in episode three.