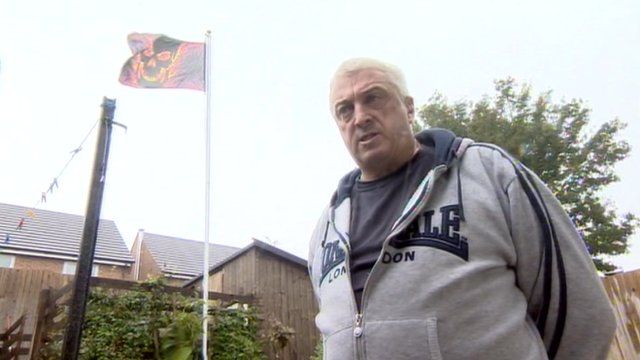 Video
Minister consulted in Peasedown St John flag dispute
A dispute that broke out over a flag being flown in a back garden in North East Somerset has been taken to central government.
Dave Jorden, from Peasedown St John, near Bath, started flying the novelty flags five years ago to entertain his young grandson.
But after a neighbour complained to the council back in August, Mr Jorden was told that under the rules certain flags are not allowed without planning permission.
His local MP, Conservative Jacob Rees Mogg, raised the matter and wrote to Eric Pickles who agreed the rules over flying flags needed relaxing.
But until Mr Jorden hears back from the minister he has been told he can not fly his novelty flags without risking breaking the rules.