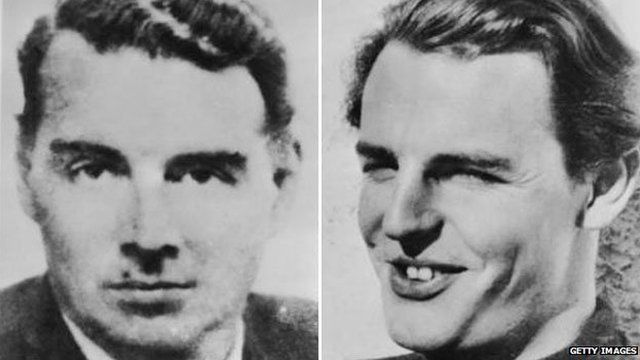 Video
KGB 'distrusted' Cambridge Five spy ring members
The KGB "distrusted" the Cambridge Five spy ring members out of fear that they were being presented false information, Christopher Andrew has said.
The Cambridge University professor of modern and contemporary history told the Today programme that newly released documents from the Mitrokhin Archive show the KGB concluded the information provided by the spy ring members "was too good to be true".
They consequently sent people to follow the Cambridge Five, he added.
Historian Svetlana Lokhova explained that the KGB's fears were furthered by the knowledge that British forces had previously used spies to feed incorrect information to Germany.
First broadcast on BBC Radio 4's Today programme on Monday 7 July.