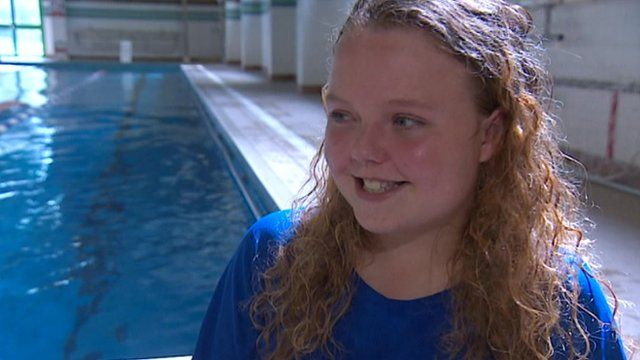 Video
Teenager trains for World Transplant Games
A teenager from Cornwall is preparing to fly to South Africa later this month to take part in the World Transplant Games.
Liver transplant recipient Olivia Ball-Hymns who at nine years old was told she only had six months to live, has defied the odds to be selected as a representative of Great Britain at this year's event.
She will be competing in the 50m freestyle, breaststroke and backstroke events at the games in Durban.
Olivia, who is now 14, was born with chronic liver disease.
In 2011 she won three gold medals at the UK Transplant Games in Belfast.
The World Transplant Games are held bi-annually with more than 1,500 athletes of all ages representing 55 countries.