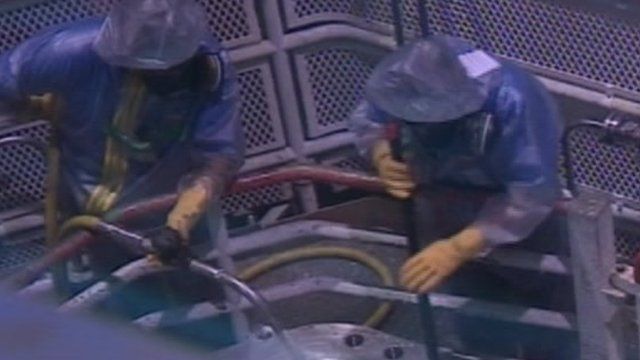 Video
Sellafield's Thorp plant 'safe and secure' at 25
The storage facility at the Thorp plant at Sellafield is 25 years old - but will not attain its 30th birthday.
The warehouse that stores and re-processes spent fuel from around the world is due to be decommissioned in 2018.
At the time it was completed the £2.8bn plant was the largest single project completed in the UK.
Although a major leak was discovered at part of the plant in 2005, spent fuel director, Scott Sax, insists it is safe and secure for its remaining time.
Look North's Mark McAlindon met Trevor Dawkins, who has worked at the plant for more than two decades, and John Clarke of the Nuclear Decommissioning Authority, which is overseeing its winding down.