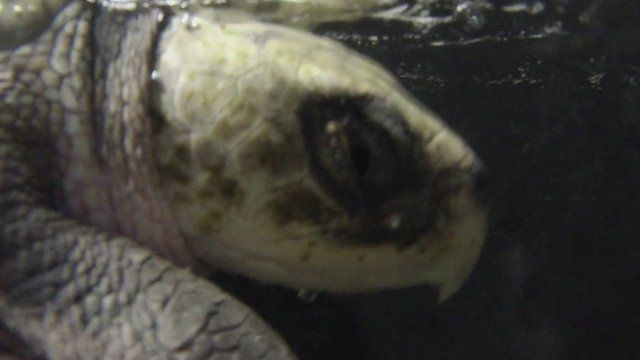 Video
Rare Kemp ridley turtle on the mend at Maryport aquarium
A rare turtle washed ashore in the North West, 5,000 miles (8,000 km) from home, has been taken to an aquarium to be looked after.
Two juvenile Kemp's ridley turtles were found on beaches near Formby, Merseyside, and Cumbria's Walney Island on 22 December.
The turtle found in Merseyside has now died but the other is on the mend and is being cared for at the Lake District Coast Aquarium in Maryport.
However, as it is so rare, it cannot be displayed to the public. The reptiles are believed to be from the Gulf of Mexico.
It is hoped if the surviving turtle, which has not been named, continues to make good progress it will eventually be flown back to America.