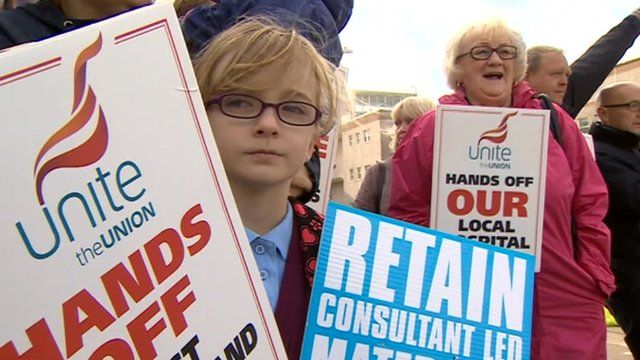 Video
Protestors gather at new £100m Cumbria hospital
Angry protestors have been gathering outside a new hospital in West Cumbria because they say the new building will do nothing to improve the serious problems that exist within its walls.
It was meant to be a flag-waving opening celebration for Whitehaven's new £100m West Cumberland Hospital, but instead protestors slammed the lack of emergency surgery and the ongoing threat to withdraw consultant-led maternity services.
The North Cumbria University Hospitals NHS Trust admitted that some emergency patients were being transferred an hour away to Carlisle, because it claimed that was safer.
The Trust's Medical Director, Dr Jeremy Rushmer said it was trying to cope with country's worst crisis in doctor recruitment, but protestors say it's more about the trust not prioritising services in Whitehaven.
Go to next video: NHS fraud a 'serious' problem