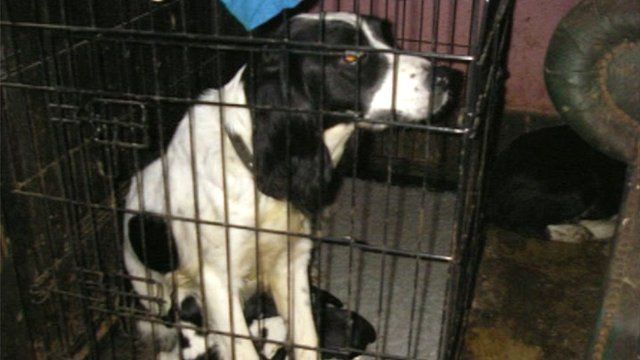 Video
Derbyshire couple jailed for seven animal cruelty charges
A Derbyshire couple who kept 20 dogs in "horrific" conditions in their home have each been sentenced to 12 weeks in jail and banned from keeping animals for life.
Peter and Shirley Chapman, of Tamworth Road in Long Eaton, pleaded guilty to seven animal cruelty charges.
Insp Mick Darling, from RSPCA, said the conditions the dogs were kept in were "disgusting" and the "worst environment" he had ever seen animals living in.
Derby Magistrates Court heard the dogs were given the run of the house, with floors and carpets covered in excrement.
Some dogs were emaciated, others were left to breed uncontrollably in the filth. All the animals were seized.