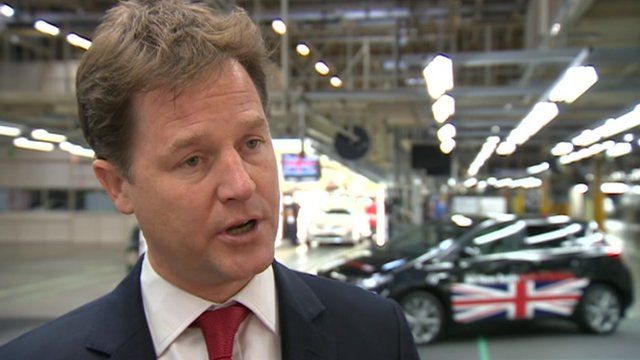 Video
Nick Clegg announces funding boost during Toyota visit
Deputy Prime Minister Nick Clegg has unveiled plans for £47m investment in the East Midlands.
The Liberal Democrat leader made the announcement during a visit to the Toyota plant in Burnaston, Derbyshire.
Tony Walker, deputy managing director at the plant, said while people expected the money to go to smaller companies, it was still important to keep large companies such as Toyota investing in the region.
Labour's Jon Ashworth MP (Leicester South) said it was good news the money was being invested in a region with such a large manufacturing base.
East Midlands Today, political reporter, John Hess reports.