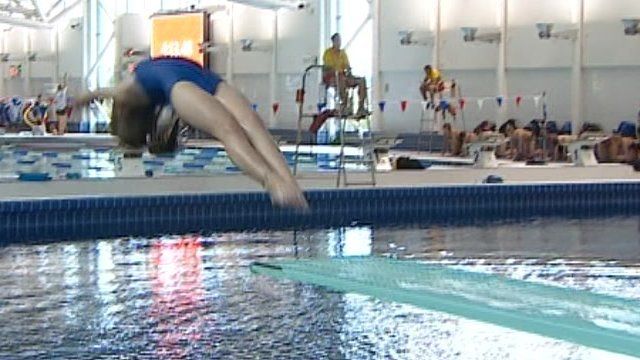 Video
Tom Daley pool in Plymouth 'tripping over divers'
The sports centre where Tom Daley trains said it was "tripping over divers" as the number of people taking up the sport there has tripled.
Extra classes have been put on and new coaches brought in to cope with the demand at Plymouth Life Centre since the Olympic Games.
The centre, which opened in March, is the most south westerly diving facility in the country and is the nearest centre available for people living in neighbouring Cornwall.