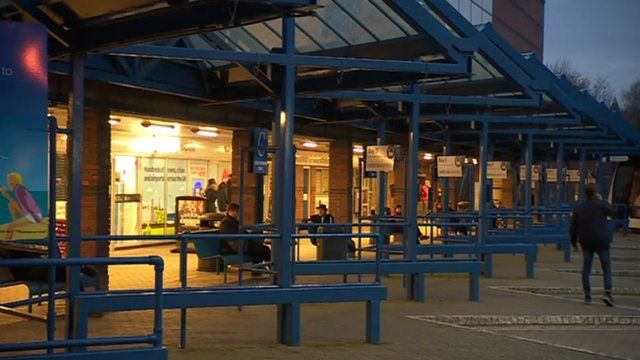 Video
Chipmunks music played to deter homeless sleepers 'cruel'
Come to Bournemouth Coach Station at night and you will hear non-stop squeaky Alvin and the Chipmunks songs coming out of ceiling speakers.
It marks a change from the bagpipe music which has been used for the past six weeks between midnight and 06:00.
Bournemouth Borough Council said the music was part of a wider strategy to deter anti-social behaviour and rough sleeping, which could cause waiting passengers to feel intimidated.
But resident Aron Kennedy who recorded the music said: "The only way I can describe it is like how people are held at Guantanamo Bay.
"If they're laying down in their sleeping bags and they've got this constant music going through their head, it'll make them go insane."
Residents called the scheme "cruel and unnecessary".
Dorset Police said following public feedback it would be reviewing the scheme alongside the council.
Go to next video: Free cardboard beds for homeless