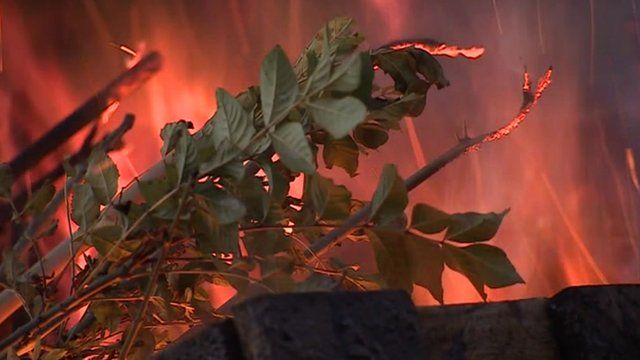 Video
Rayne nursery burns ash trees as a precaution
An Essex tree nursery owner who burned 100 ash trees as a precaution against a fungal disease says government action is "too little, too late".
Paul King, owner of King and Co tree nursery at Rayne near Braintree, destroyed the trees as he did not want to take any chances over ash dieback.
The government is due to real its action plan on Chalara fraxinea at an emergency summit on Wednesday.
The present advice is be vigilant, report suspicious symptoms and buy with care.