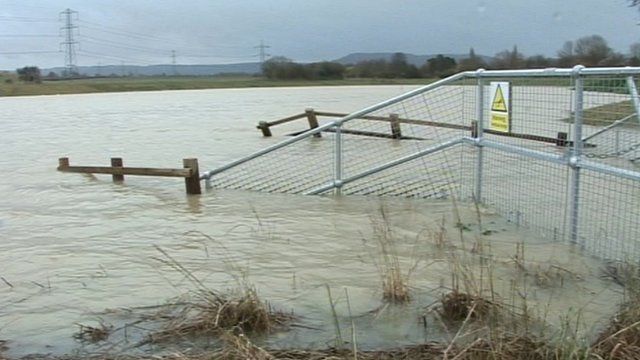 Video
Horsbere Brook flood defence scheme in action amid rain
Gloucestershire has been hit by another day of heavy rain and strong winds.
The £1.5m Horsbere Brook flood defence scheme is helping to protect more than 350 homes in the Longlevens and Elmbridge areas.
The project has the capacity to store more than 170,000 cubic metres of water, the equivalent of nearly 70 Olympic swimming pools.
BBC reporter Steve Knibbs talks to Insp Jason Keates from Gloucestershire Police about the emergency services' response to the weather.