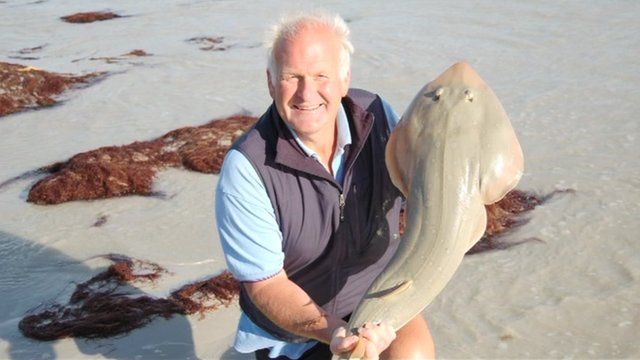 Video
Lymington angler Chris Clark carries Olympic flame
Former world champion sea angler Chris Clark has carried the Olympic flame through his home town of Lymington, Hampshire, in recognition of his work teaching disabled children and adults to fish.
Following a serious accident in 2001 in which he lost much of his mobility in his right arm and leg, he dedicated his life to helping other future sea angling champions.
He has volunteered to be the England Junior Sea Angling Team Coach for a number of years, seeing them win gold, silver and bronze individual and team medals at world championship level.
We met him a few weeks ago, trying his luck on the shore near Lymington.
On Saturday he carried the torch through the town as it travelled from Bournemouth to Southampton.