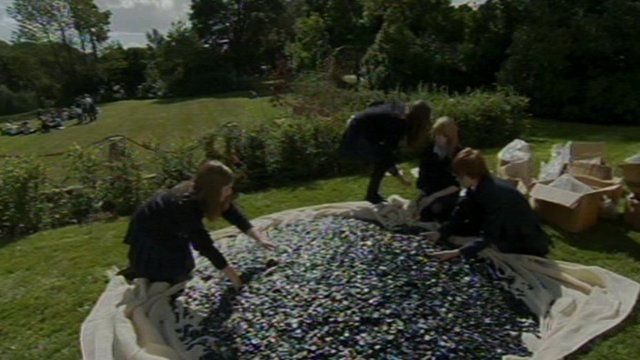 Video
Waterlooville school collects one million buttons
A Hampshire school has reached its target of collecting a million buttons to create a memorial to genocide victims.
The appeal was boosted by a donation by button company owner Edwin Smith who saw BBC TV coverage of the project by pupils at Oaklands Catholic School in Waterlooville.
Teacher Mugeni Sumba admitted he first thought the email offer from Mr Smith was a "prank".
The idea for the memorial to victims of genocide came from Year 9 pupils. It will be built in the school grounds and is hoped to be completed by summer 2013.