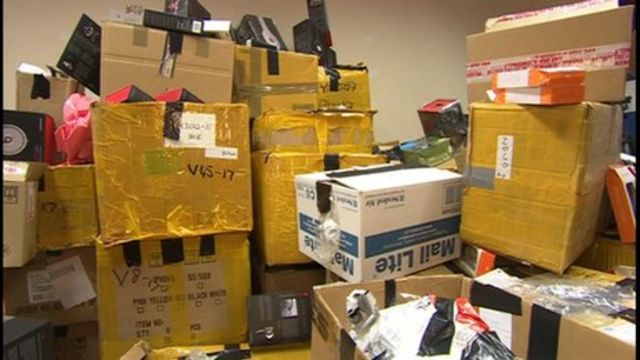 Video
Internet counterfeit goods seller Michael Reeder jailed
A rogue internet trader who sold counterfeit top-brand goods has been sentenced to 30 months in prison.
Michael Reeder, from Portsmouth, was found guilty of 13 counts of possession and sale under the Trade Marks Act.
The 35-year-old, of Carbis Close, Port Solent, was convicted at Portsmouth Crown Court following an 18-month operation by trading standards.
Counterfeit Apple, Sennheiser and Monster goods set to earn him £168,500 were found during a raid on his home.
Investigations began after customers complained to Portsmouth trading standards and to Monster and Sennheiser about headphones bought from Reeder's Odds and Pods website.
Reeder's business in Fratton and his home were both raided and more than 2,000 items were seized.