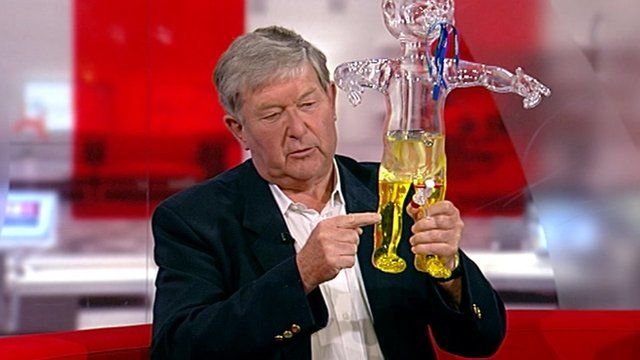 Video
Professor David Phillips's scientific glass baby 'reborn'
A unique piece of glassware used for scientific demonstrations has been replaced thanks to the efforts of a Southampton glassblower.
For 30 years, the former president of the Royal Society of Chemistry, Prof David Phillips, had used a life-sized glass baby to demonstrate to the treatment of neo-natal jaundice to audiences around he world.
When the glass baby, nicknamed Bobbit, broke en route to a lecture in Germany, Lee Mulholland of the University of Southampton's glassblowing workshop was asked to create a new one.
The new baby has been named Mike after Mike Caplin, the Southampton glassblower who created the original baby.