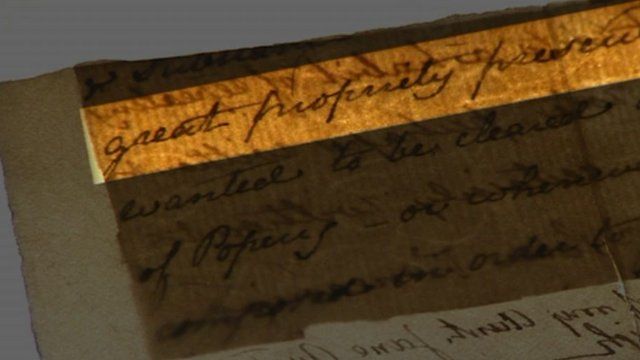 Video
Jane Austen handwritten note revealed
Two hundred years after her death, a fragment of handwriting by author Jane Austen has been painstakingly revealed by conservation experts.
It was stuck to a letter discovered in a first edition of her memoirs which was written by her nephew, James Edward Austen-Leigh in 1870.
The book and letter had been held in a private collection but were recently bought for an undisclosed sum by the Jane Austen museum in Chawton, Hampshire.
Curator of the museum Mary Guyatt said any opportunity to reveal the author's handwriting is "something you have to pursue".
The revealed text is part of a sermon apparently composed by her brother, the Reverend James Austen in 1814.
Go to next video: Jane Austen's classics reworked