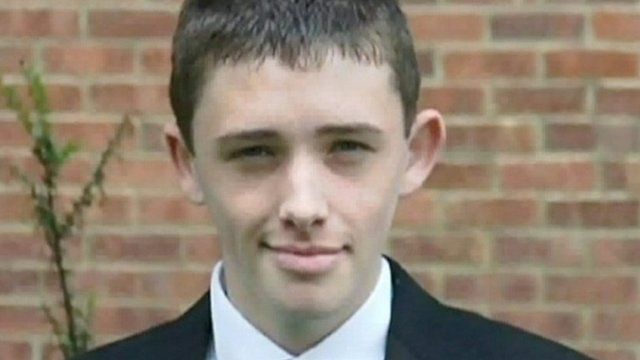 Video
Robert Sebbage murder: Killer's time out of jail 'upsetting'
The parents of an 18-year-old man murdered by a taxi driver in Greece say they are upset to learn their son's killer is now spending time out of prison.
Robert Sebbage, from Tadley in Hampshire, was fatally stabbed five years ago on a holiday with his friends in Zakynthos.
Stelios Morfis was initially found guilty of manslaughter but an appeal led to him being convicted of murder and jailed for 16 years and four months.
Robert's mother, Rhian, said she had hoped Morfis "would carry out that sentence".
Speaking on the anniversary of her son's death, Mrs Sebbage said: "We have to accept that Greece do things differently and there's no point in keep going back to the courts to fight it."
She said the court cases had cost the family thousands of pounds and they would "be working forever to pay for it".
Go to next video: Sebbage family speak of 'our ordeal'