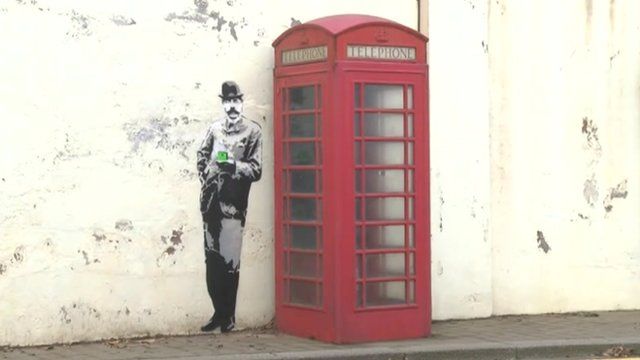 Video
Apology over Sir Edward Elgar Banksy-style street art
Two men who put up Banksy-style street art of Sir Edward Elgar have apologised for not seeking approval first, a council said.
Lee Morris and Tom Brown, from Malvern, Worcestershire, spent more than 100 hours creating four images in and next to the town's Rose Bank bus shelter.
The town council said it had been urged by residents to allow the artwork to remain.
Councillor Julian Roskams said: "I don't think these can be classed as graffiti at all... they've obviously been executed with a great deal of skill."
Helen Fellows, who runs an art gallery in the town, said: "It can only bring the profile of the area up for an art destination."