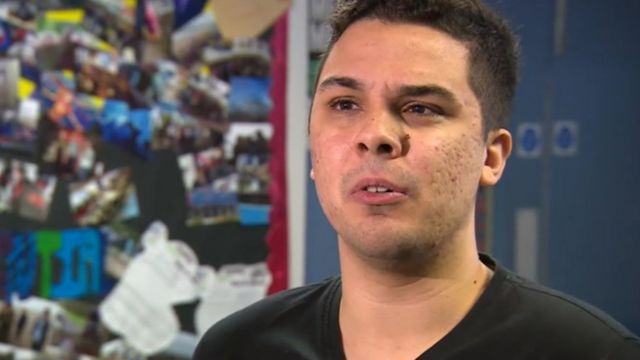 Video
Gay teacher from Kidderminster reacts to Christian row
A gay drama teacher's texts between him and a parent who objected to his homosexuality have been shared on social media.
Michael Neri, who has been teaching drama for nine years in Kidderminster, said he received a text from a mother of a child telling him she was withdrawing her child from his classes. She cited her Christian beliefs as the reason, saying she could not allow her child to be influenced by "unconventional ideas."
"It is our belief that a man should marry a woman," said the text.
Mr Neri posted the text and his reply on the internet.
"My sexuality doesn't affect my ability to teach," he said.
The texts are now being shared around the world on social media.
The BBC has been unable to contact the parent in question. Mr Neri has donated their deposit for the classes to charity.
Go to next video: McKellen: Fight not over on gay rights