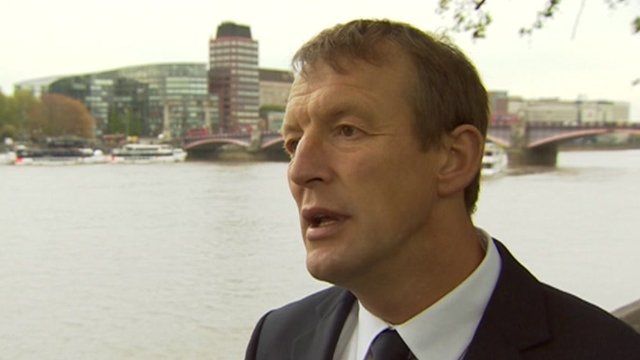 Video
Dungeness lifeboat man Garry Clark's gallantry honoured
An RNLI volunteer crew member who helped to rescue seven people in fierce seas has received one of the organisation's highest honours.
Garry Clark and the rest of the crew from Dungeness in Kent were at sea for 11 hours as they rescued seven people from a stricken yacht in January.
Mr Clark, who has received a silver medal for gallantry, jumped on to the yacht and administered first aid to those on board.
One, Veronica Bower-Feek, from Newhaven in East Sussex, said conditions were so bad that the person sharing her cabin had sent goodbye text messages to her family.
She said the lifeboat crew "seriously jeopardised" their own lives during the rescue.