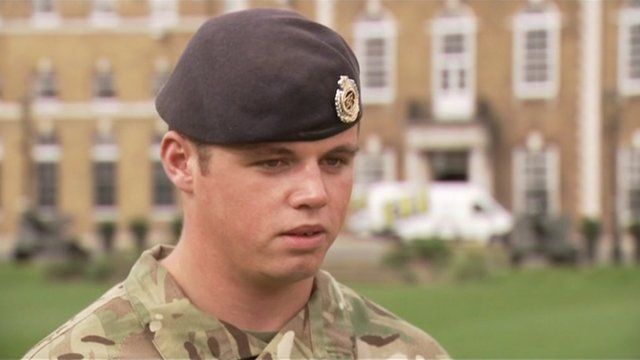 Video
Maidstone Sapper James McDermott recognised for saving colleagues
A soldier has been recognised for risking his life to save two colleagues who were shot during enemy fire in Afghanistan.
Sapper James McDermott, 20, of the Corps of Royal Engineers in Maidstone, Kent, had been deployed with a bomb disposal team last year.
After gunfire broke out, he crossed open ground and carried the commander to safety, with a colleague's help.
He then treated an Afghan police officer and carried him to safety.
Spr McDermott, who was presented with a Mention in Despatches, was among more than 100 personnel recognised in the latest list of military honours.
Go to next video: 'Bullet went behind my windpipe'