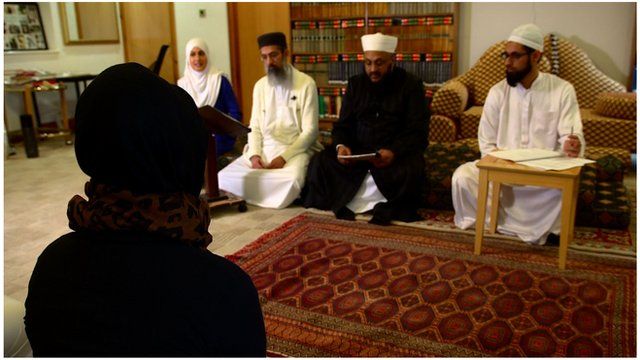 Video
Behind the scenes of Sharia justice in the Midlands
The use of Sharia, or Islamic religious law, is growing in Britain with thousands of Muslims choosing to settle disputes this way each year.
Sharia councils have no legal powers and only deal with civil matters.
But there are misconceptions, and many people have concerns that Sharia discriminates against women.
Inside Out East Midlands has been allowed rare access to film a council and a tribunal which both use Sharia law - the Sharia Council at the Central Mosque in Birmingham and a Muslim Arbitration Tribunal at Hinckley in Leicestershire.
For more on this subject, watch Inside Out on BBC One East Midlands at 19:30 on Monday 2 November and nationwide for 30 days thereafter on the iPlayer.