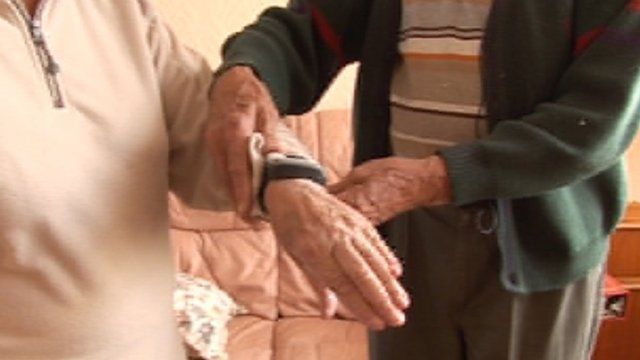 Video
Alzheimer's patients tracked with satellite technology
An east London borough is using satellite technology to help keep track of people with Alzheimer's.
Havering Council is giving sufferers of the disorder the On Track device, that transmits a GPS signal, which straps onto their wrists.
The signal is tracked by a control centre and if they go missing they can be called, or their carer informed of where they are.
The council said about 40 people are currently trialling the system.